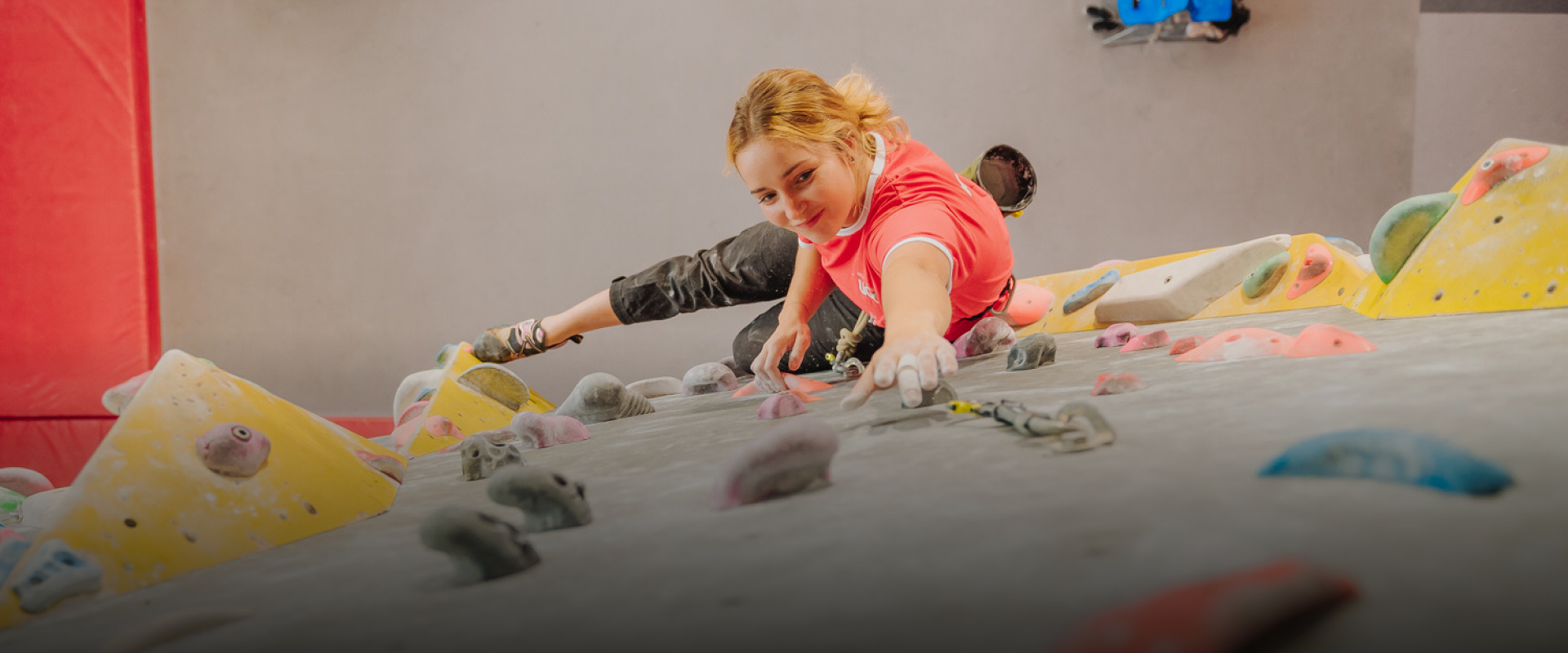 Location
You can find us at Merliniego 2 street, in the former Warszawianka arena, just 10 minutes from the city center. You can get here by bus, metro or car. We have our own spacious parking lot for cars and a bike rack for cyclists.
Facility
On-site, you will find a twelve-meter tall climbing wall with 28 independent climbing lines, featuring dozens of regularly changing routes with climbing holds from top global brands.
Staff
Every place is made up of people, and we have made sure that ours is created by people with a passion for climbing! :) Our staff and instructors who conduct the classes are passionate about this sport, with many years of experience, and often with significant sports achievements and rock climbing background – they are experts who will help you take your first climbing steps or push you to new heights, always with safety as their top priority.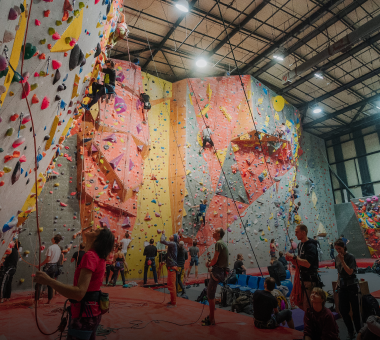 What is Arena wGórę? Learn more about our climbing wall.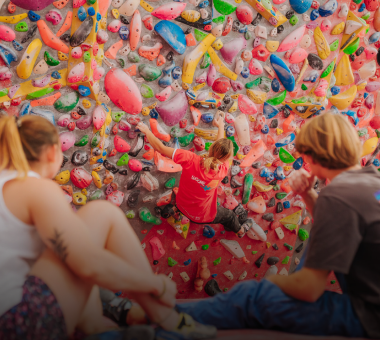 Take your first climbing steps on our climbing wall! See how we can help you with that.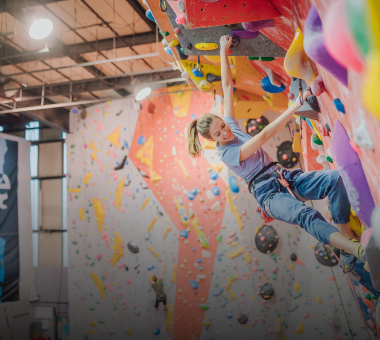 Discover a new sport! See what sport climbing is all about.
Starting regular training on our climbing wall?
Check out which pass will be the best for you.
Pricing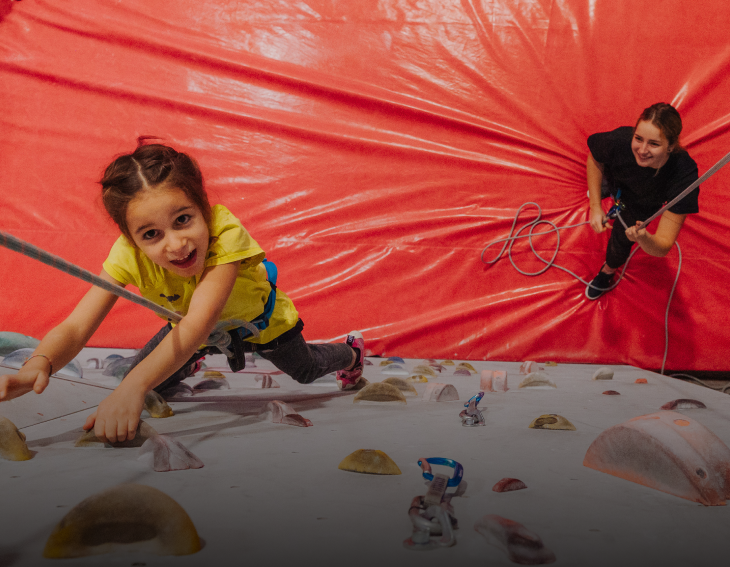 Climbing for children
Climbing is a great all-around activity and, above all, a lot of fun for every child. By training from an early age, climbing becomes as easy as walking. 
Take your kids to the climbing wall and see for yourself!
Contact
OPENING HOURS
Mon.-Fri. 8 AM – 10:30 PM
(reception open until 9 PM)
Sat.-Sun. 9 AM – 9 PM
(and holidays)