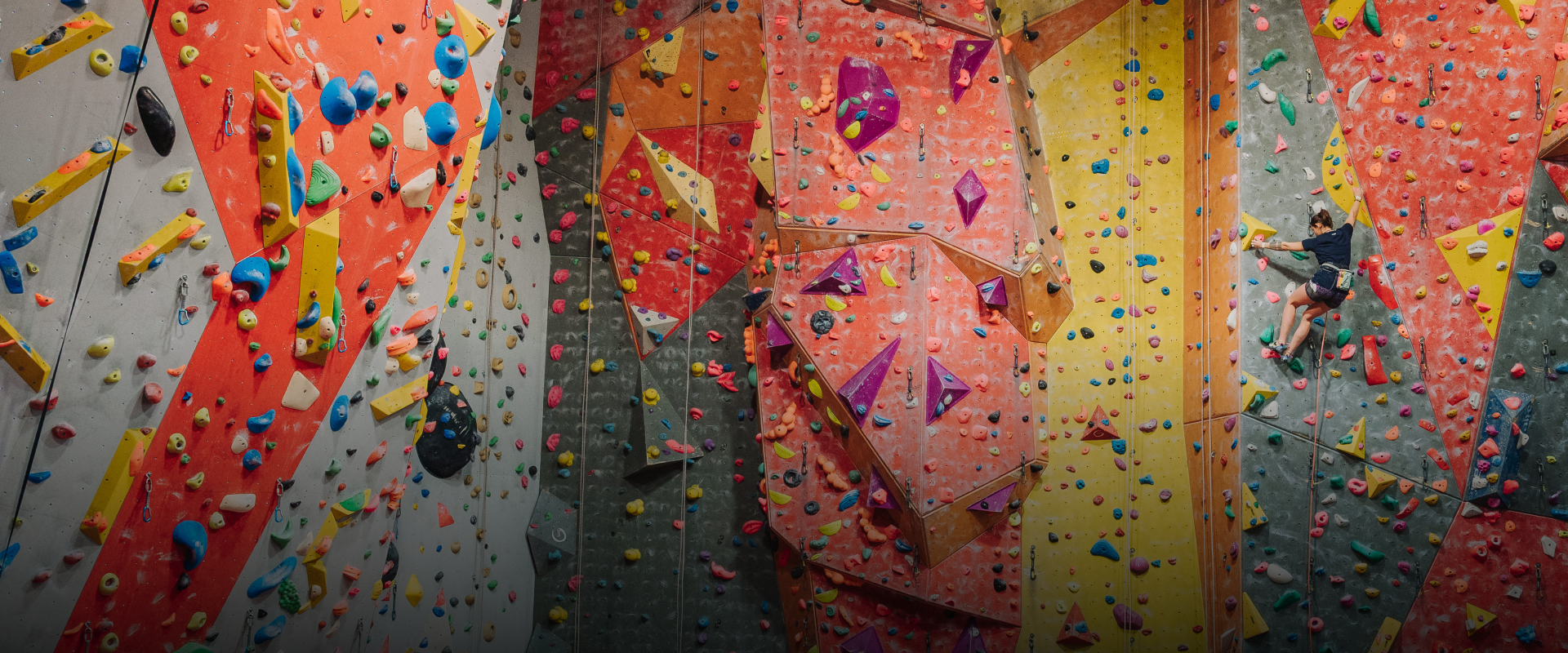 About us
We are a comprehensive climbing wall located in the center of Mokotów, where we have been developing Warsaw climbing for over a decade! We have tried to create a place where we ourselves would like to train and spend time, friendly for people starting their climbing adventure, while also providing the possibility of professional training at every level of advancement. If you are not yet climbing, but would like to start in a friendly, collegial atmosphere, under the guidance of experienced instructors, and in a convenient location – we invite you! We will be happy to help you take your first climbing steps, teach you how to belay safely, and give you some advice on what to do next! If you are already climbing and looking for a place to develop your passion – come to us! We will provide you with the most comprehensive and well-thought-out training base, and instructors teaching at our facility will help you guide your climbing career – they will suggest how to train effectively and what to do to overcome increasingly difficult routes and develop your climbing skills!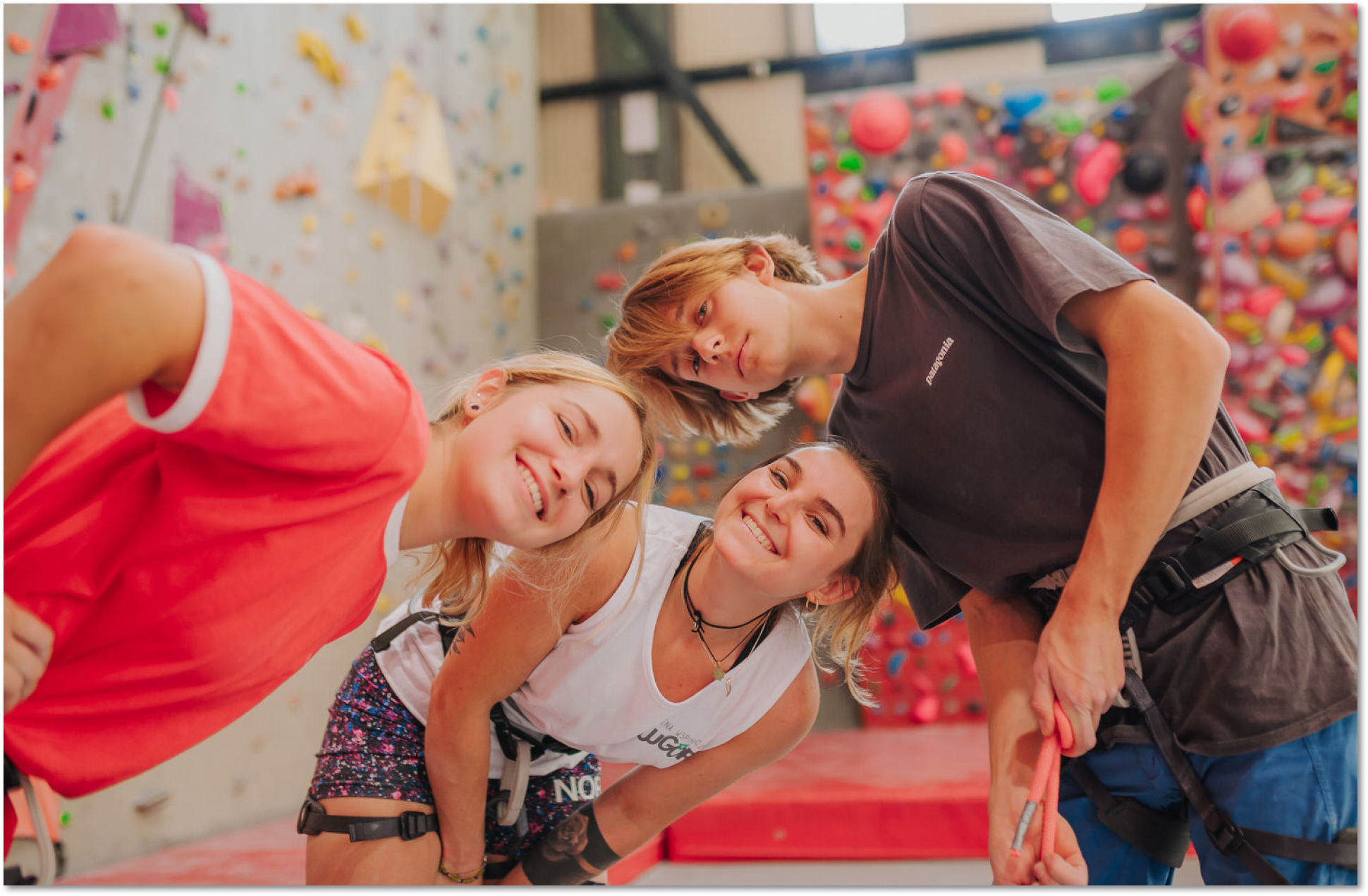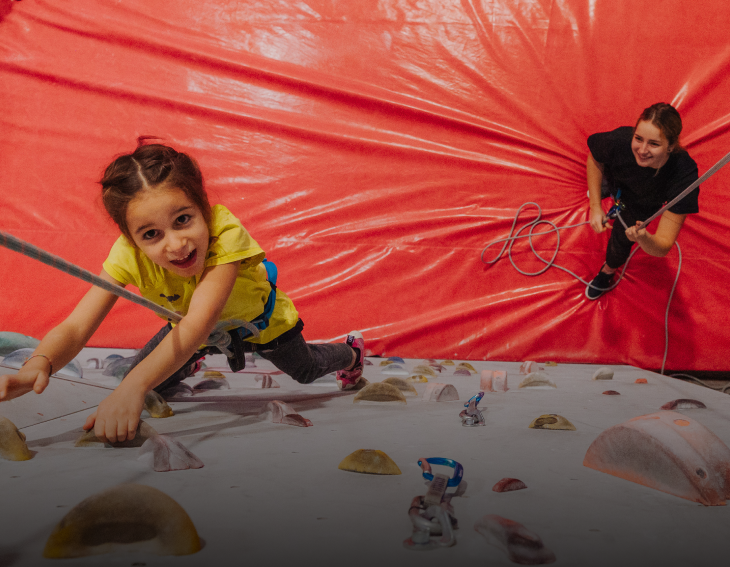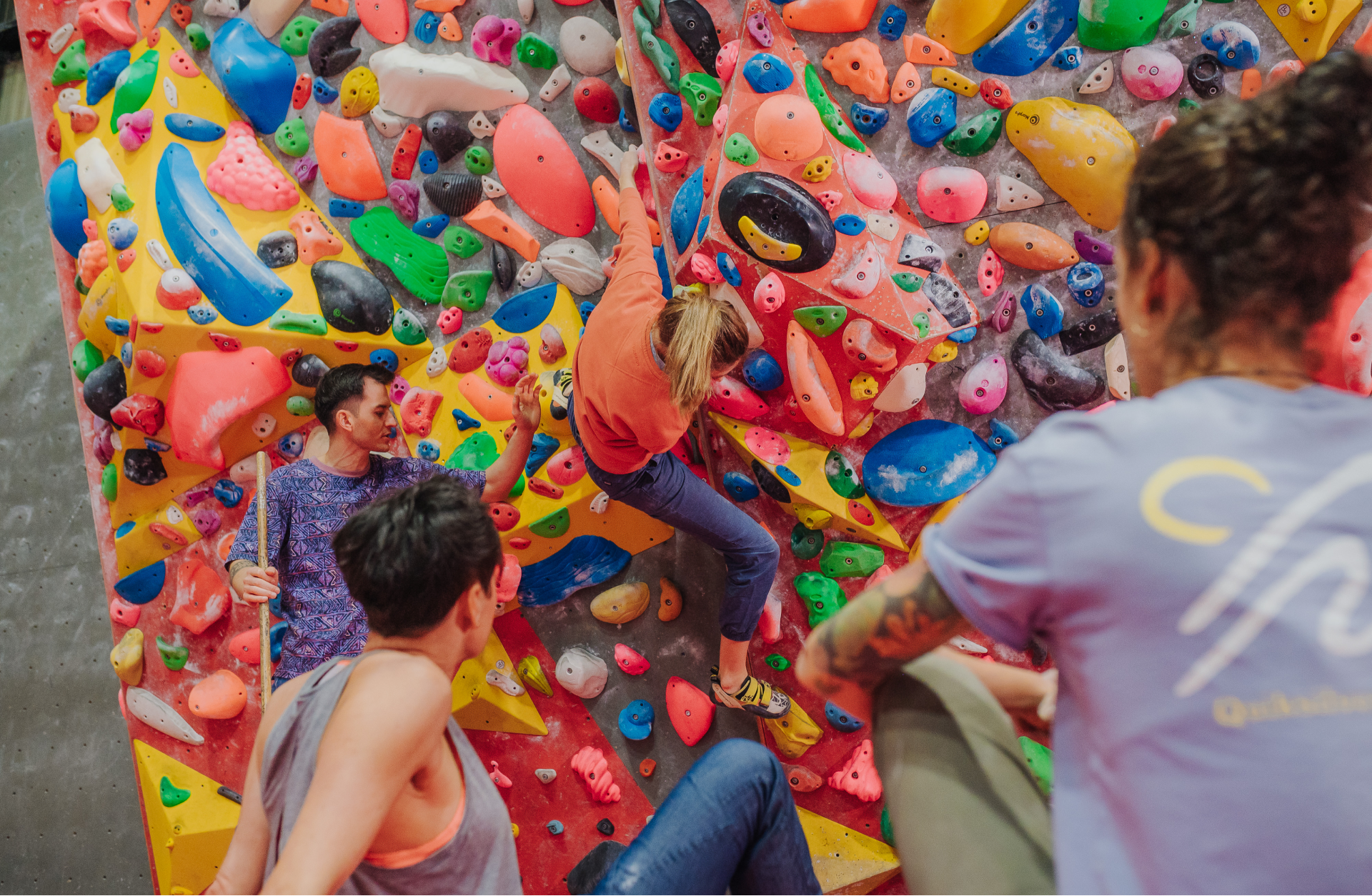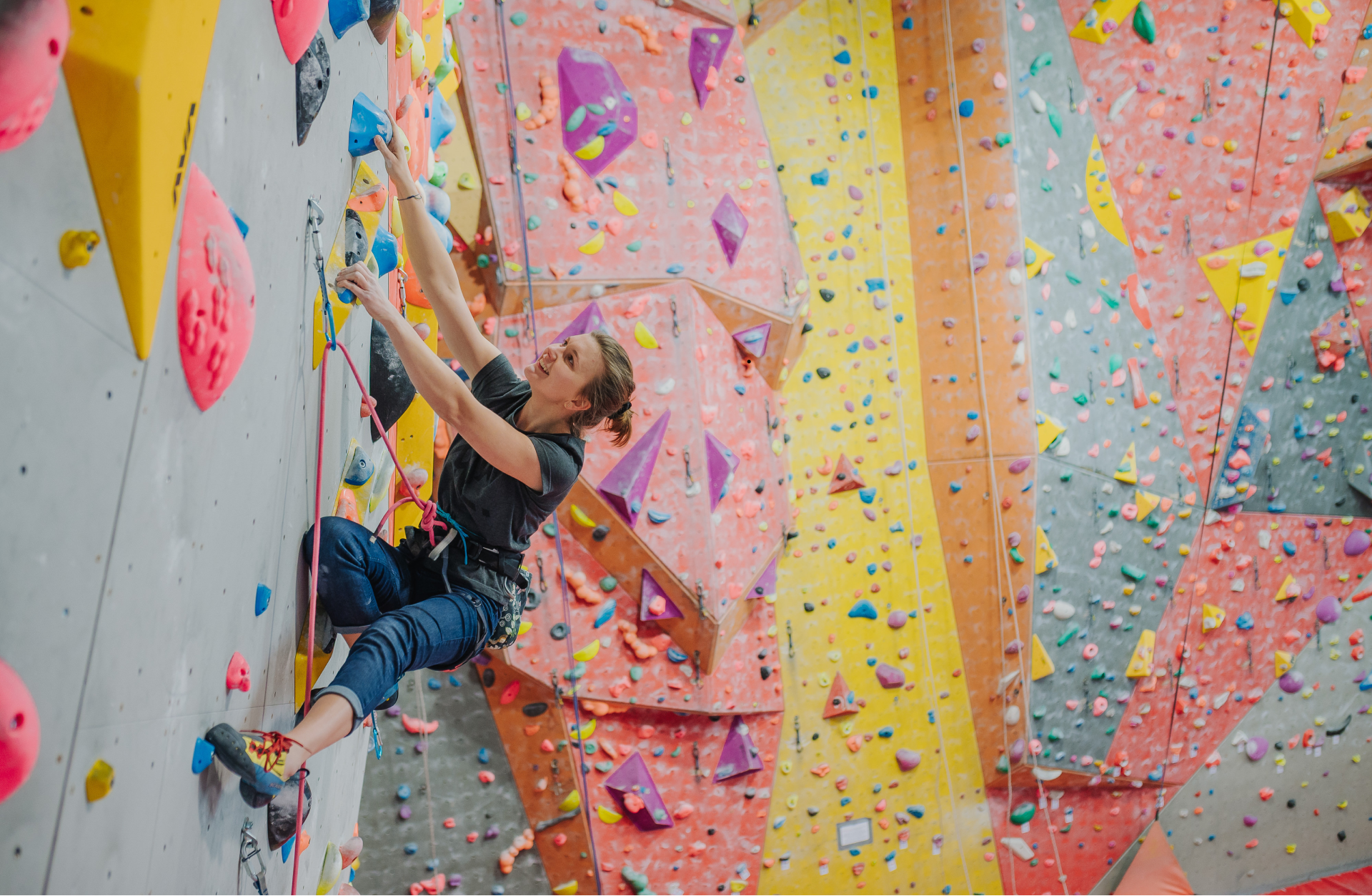 Equipment
Our climbing wall offers rope climbing, auto-belay systems, a bouldering area (spraywall), a complete base of climbing trainers, and a strength training area.
Ropes and harnesses
Basic climbing equipment, such as a belay device and a harness, is included in the entrance fee at our climbing wall. The only additional cost is for ropes, which can be used for lead climbing
Auto-belay TRUBLUE system
At our facility, there are 5 TRUBLUE auto-belay devices waiting for anyone who would like to climb on their own.
Training equipment
At our climbing wall, you will find various training tools to diversify your climbing routine. We have pull-up bars, campus boards, hangboards, bachar ladder, bench press equipment, squat racks, and more!
Spraywall
A low wall with lots of holds – it's a space for creating your own climbing problems! It's definitely the best place for bouldering or training on circuits.
Lockers and Changing Rooms
Our facility has changing rooms with showers, as well as lockers that can be secured with a padlock. If you don't have your own padlock, you can easily purchase one at the reception desk before entering the climbing area.
Restaurant
A restaurant on the first floor of our arena is waiting for those who are hungry or thirsty after climbing. The menu offers a variety of dishes and drinks – everyone will find something to their liking!
attention!
PLEASE NOTE WE DO NOT RENT OUT CLIMBING SHOES
PRICING
Form of payment: cash or card at the reception before entering the climbing arena.
Passes
MORNING PASS valid for 30 days from Monday to Friday 8am-3pm
MORNING PASS 8 VISITS, valid for 90 days
OPEN PASS, unlimited number of visits, valid for 30 days
8 VISITS, valid for 90 days
Non-returnable magnetic card
Other
Semi-automatic belay device
Ohma (assisting belay device for people with a big weight difference)
SURCHARGE to a Multisport card
SURCHARGE to a Medicover Sport card
Introductory top rope belay training
Classes with an instructor
The manager is DB&M Investments Sp. z o.o., National Court Register (KRS) 0000413586, Tax Identification Number (NIP) 5213628618
Contact
OPENING HOURS
Mon.-Fri. 8 AM – 10:30 PM
(reception open until 9 PM)
Sat.-Sun. 9 AM – 9 PM
(and holidays)